Equipment
Accessories

Canon 580Ex Flash I use multiple 580 speedlights in the field. The amazing thing about modern flash is you can take an entire studio with you that weighs very little. I prefer the 580 flash because it does ETTL II for better automatic flash, is smaller, batteries last longer and easier to use than the old 550 flash.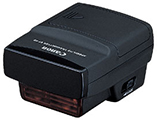 Canon STE2 Remote Flash Trigger The STE2 is a great little remote trigger. I use this all the time to trigger my flash. I hardly ever use an off camera shoe cord anymore. I loose them, they break and they are expensive. I wish Canon would come out with small macro flash units for use with the STE2 like Nikon has.

Canon RS-80N3 Remote Switch I have found that the 2 second timer on most cameras is easier than carrying the remote switch around and possibly loosing. I use the remote switch for telephoto shots and night photography. It is a must have for long exposures, and is very handy for telephoto shots when the subject isn't moving or moves a bit and stops to eat or rest.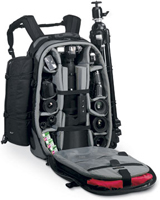 Lowepro Pro Trekker I use a Lowepro Pro Trekker photo backpack to carry equipment in the field.









Tripods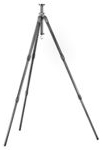 Gitzo G-1227 Mountaineer This carbon fiber tripod was the lightest smallest tripod that could possibly work for me on long hikes and to carry on airplanes. I'm fairly tall so a larger tripod is on my shopping list but I do really like the size and weight of this tripod.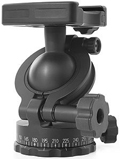 Acratech Ultimate Ballhead I purchased the Ultimate Ballhead because it was the lightest ballhead on the market at 1lb. It is a little odd to use because you don't get a full 45 degree of angle for the full 360 degrees of rotation but I gladly give that feature up for the weight. They now have a new version out that is 1.25lbs and works like a traditional ballhead.

Wimberley Sidekick The Sidekick can be used on any tripod with a normaly ballhead at a fraction of the cost of a full Whimberley. It also weighs only 1lb making it the perfect companion for the 500mm. When using the Sidekick be careful to make sure that everything is tightened because you don't want to drop your lens. I find the Sidekick is great for hikes with the 500mm lens. If money were no object then I'd have both the Sidekick and a full Wimberley.