Contact Us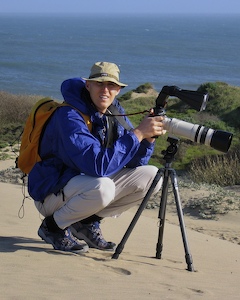 Photographing Sea Lions, Ano Nuevo State Park
For image licensing, fine prints or general information please contact:
Email:
Exhibits I am constantly on the lookout for opportunities to show my work and have a series of prints ready for display. Contact me to discuss this further.
Orders Please contact me directly to initiate all orders. Orders may take from one day to four weeks to fill.
Contract Photography I welcome your queries concerning contract photography assignments.